Barrier Gate Openers For Hospitals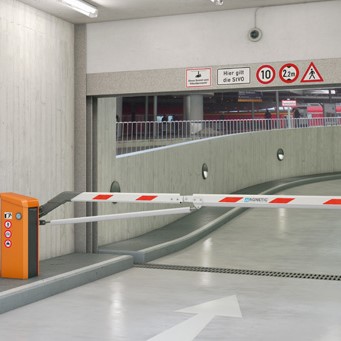 Barrier gates are a great way to securely monitor and regulate how many vehicles are allowed into certain spaces. These gates are used in various installations you have seen and have not considered. Some common places barrier gates are installed are turnpikes, parking garages, and railroad crossings.
These barriers are an excellent safety feature and allow an area to be supervised without a person having to stand guard. This is why they are a popular option for parking lots and garages, especially at facilities where security and safety are a high priority.
Hospital Barrier Gate Openers
Hospitals need to know who is coming and going from their facility. Deciding who is allowed in specific locations, including parking areas, can be difficult between staff, patients, and visitors. Also, with hospitals not having traditional office hours, it can be hard to staff a guard to oversee these critical areas.
That is where barrier gates serve their best purpose. With little supervision, the barrier gate can provide direction and passage to specific areas through the hospital grounds -- allowing the correct people to enter the appropriate areas.
---
Interested in a barrier gate for a hospital? View our selection of compatible barrier gate openers:
Shop Barrier Gate Openers