Parking Pro Barrier Arm Opener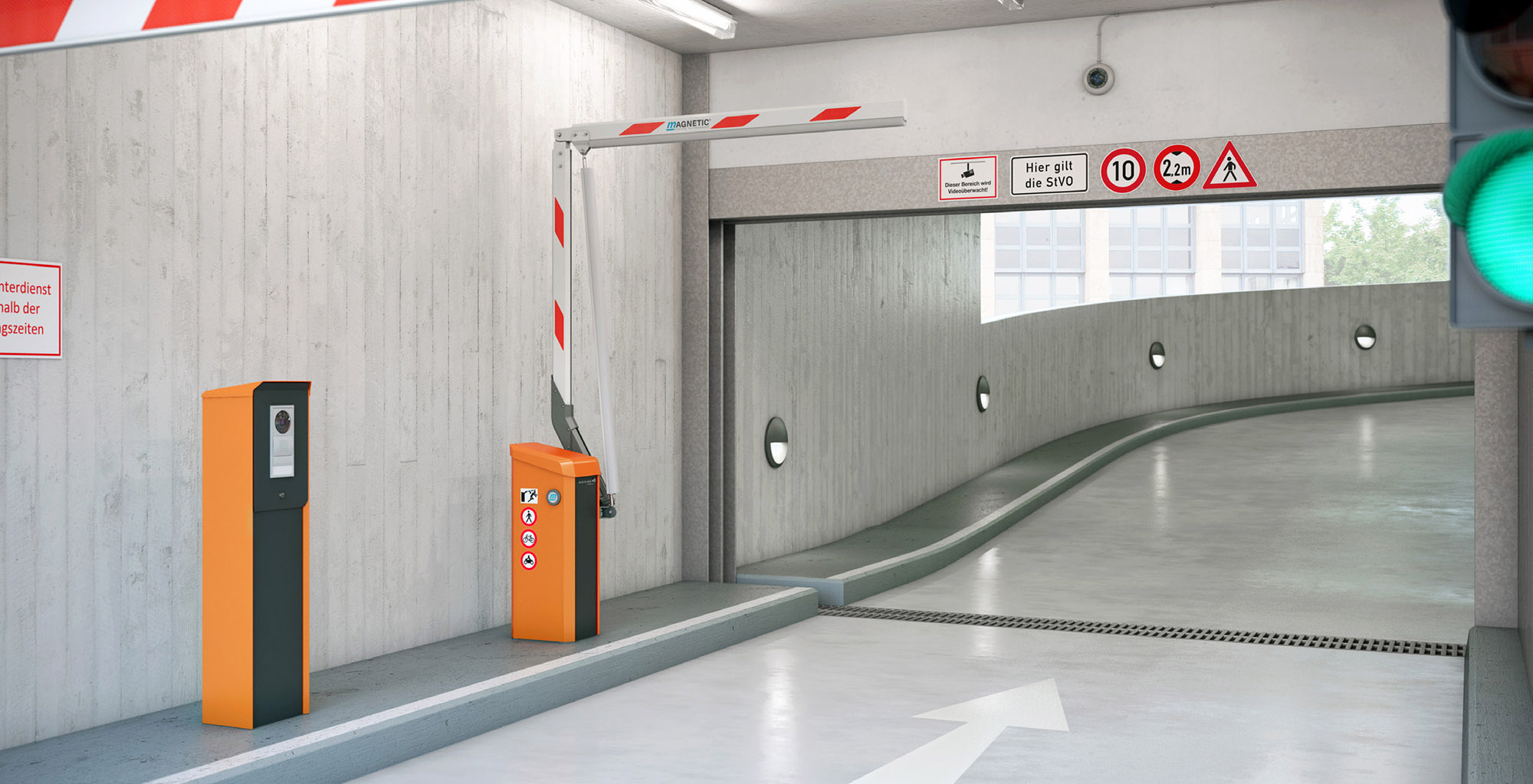 The Parking Pro Barrier Arm Opener is the perfect solution for any parking environment. It especially strives in multi-story parking garages or underground parking areas. The Parking Pro barrier opener is designed for heavily frequented facilities where vehicle traffic is the only traffic flow in and out. The 100% duty cycle combined with an opening and closing time of 1.3 seconds will ensure that a smooth, steady flow of traffic will happen all the time. This barrier arm opener is powered by MHTM drive technology which operates quietly and energy efficiently. The high torque drive will give the best possible operation in even the worst of weather conditions. The opener enclosure is rated to IP54.
Standard Options
The Parking Pro Barrier Arm Opener comes with the MGC Pro control unit, an integrated dual-channel loop detector, aluminum housing, and a straight VarioBoom. The VarioBoom arm can be up to 12 ft. long, ensuring trucks and large vehicles have plenty of clearance to enter and exit through the barrier. The weight of the standard barrier opener is 88.2 lb., and it is straightforward to install and program. There are plenty of color options that can be chosen from. The standard colors are orange, white, light grey, and dark grey.
Parking Pro Barrier Arm Opener Options
There are a wide variety of options for the Parking Pro model. One of the most popular is the articulating boom with LED strips. The articulating boom arm is a great option for low-clearance parking garages. A lot of the time, there is very little vertical clearance in the parking areas. This option can still give the 10 ft. of width needed for the traffic flow, but it only needs 84" of vertical clearance. The LED lights let the driver know when it is safe to pass through. Another option for the barrier opener is a boom with a breakaway flange. The breakaway flange makes for an easy and cheaper repair if someone drives through the barrier arm. The arm can be re-attached again with no impairment of function. There are plenty of other available options as well for the Parking Pro opener.
The Parking Pro can detect tailgating following vehicles by induction loops, making it the ideal solution for any parking application. Low maintenance and reliability make this opener the best in the parking garage business. Contact one of our helpful sales representatives if you have questions about this product or want to place an order.