Preventative Maintenance
Preventative maintenance is essential on MHTM MicroDrive Barriers in order for safe and proper functionality. Preventative maintenance is maintenance that is regularly performed on a piece of equipment to lessen the likelihood of it failing as well as increase the lifespan of said product. In order to prevent unexpected breakdowns, it should be performed while the equipment is still working. Inappropriate cleaning and maintenance can cause severe or lethal injuries.
Personal Protective Equipment:
It is necessary to wear personal protective equipment when dealing with the barrier in order to minimize health hazards. Before carrying out any work, dress in the necessary protective equipment.

The following must be worn during maintenance work:
Work Clothes
Protective gloves
Safety shoes
Protective helmet
Maintenance Book:
In barriers where personal traffic cannot be excluded, a maintenance book must be maintained. In any other barriers, maintenance of a test book is not mandatory. However, we recommend keeping a test book in such barriers as well, to properly document all maintenance work.
Agressive Cleaning Aids and Substances:
Agrresive detergents and consumables may damage or destroy components, electric cables, and/or coating of barrier.
Do not use cleaning agents with aggressive ingredients.
Cleaning the Outside of Barrier:
Clean the barrier housing and arm at regular intervals specified in the table below.
Cleaning the Inside of Barrier:
1. Switch off power supply and secure against restarting.
Keep moisture and dust away from live parts as this may lead to a short circuit.
Never clean the barrier housing or barrier arm with vapor or pressure-jet cleaners.

2. Remove contamination from the outside of the barrier housing properly using water with washing liquid and a square of cloth. Do not bring control units and electrical components in contact with moisture.
3. Remove dust inside the housing with a vacuum cleaner.
4. After cleaning, check that all previously opened covers are closed again and that all safety equipment functions correctly.

Maintenance Schedule:
The following describes the maintenance work that is necessary for optimal, trouble-free operation. Maintenance intervals must be observed. If increased wear of individual components or functional groups is revealed during regular inspections, the operator must reduce the required maintenance intervals on the basis of the actual signs of wear. Contact the manufacturer if any questions arise.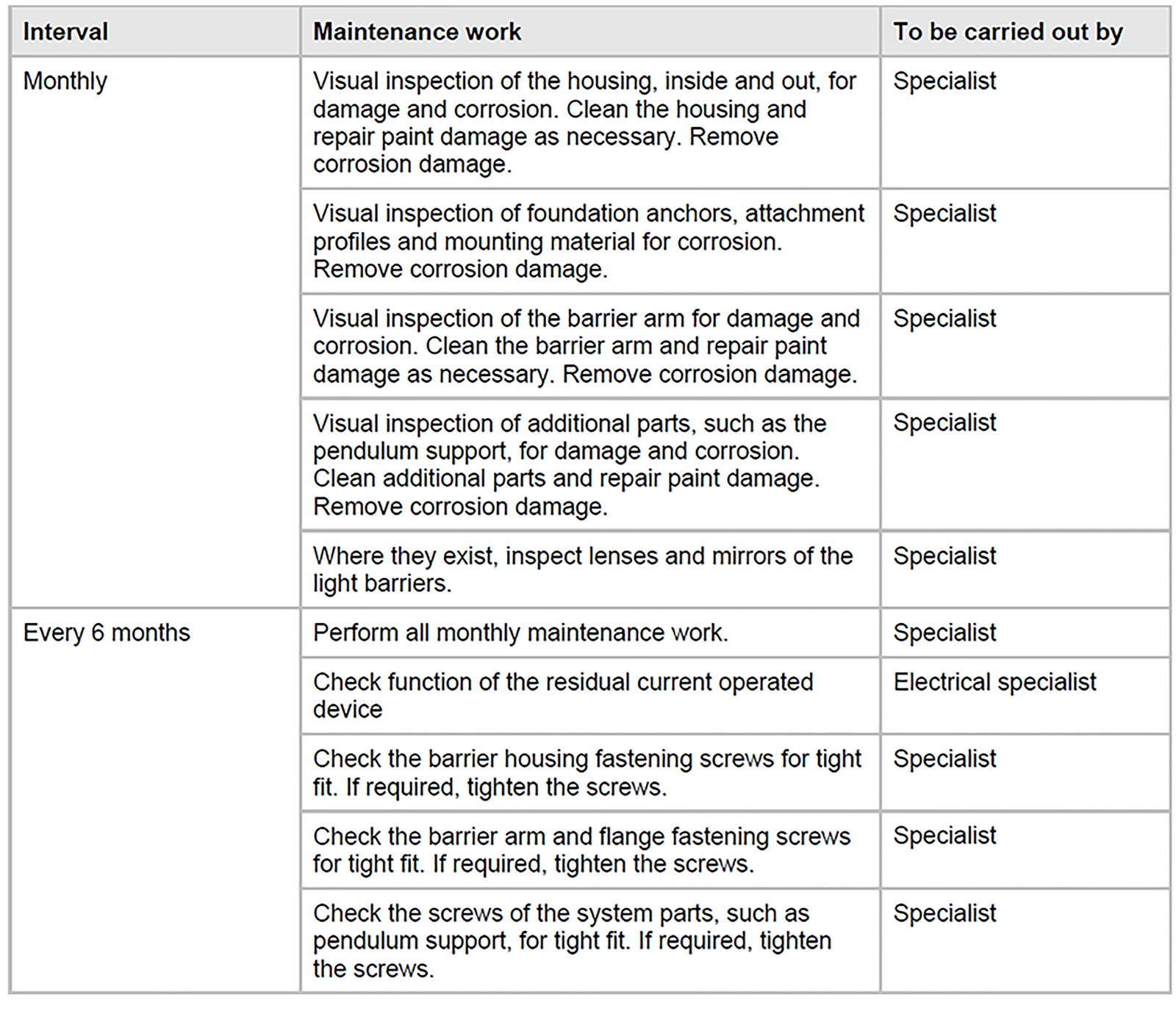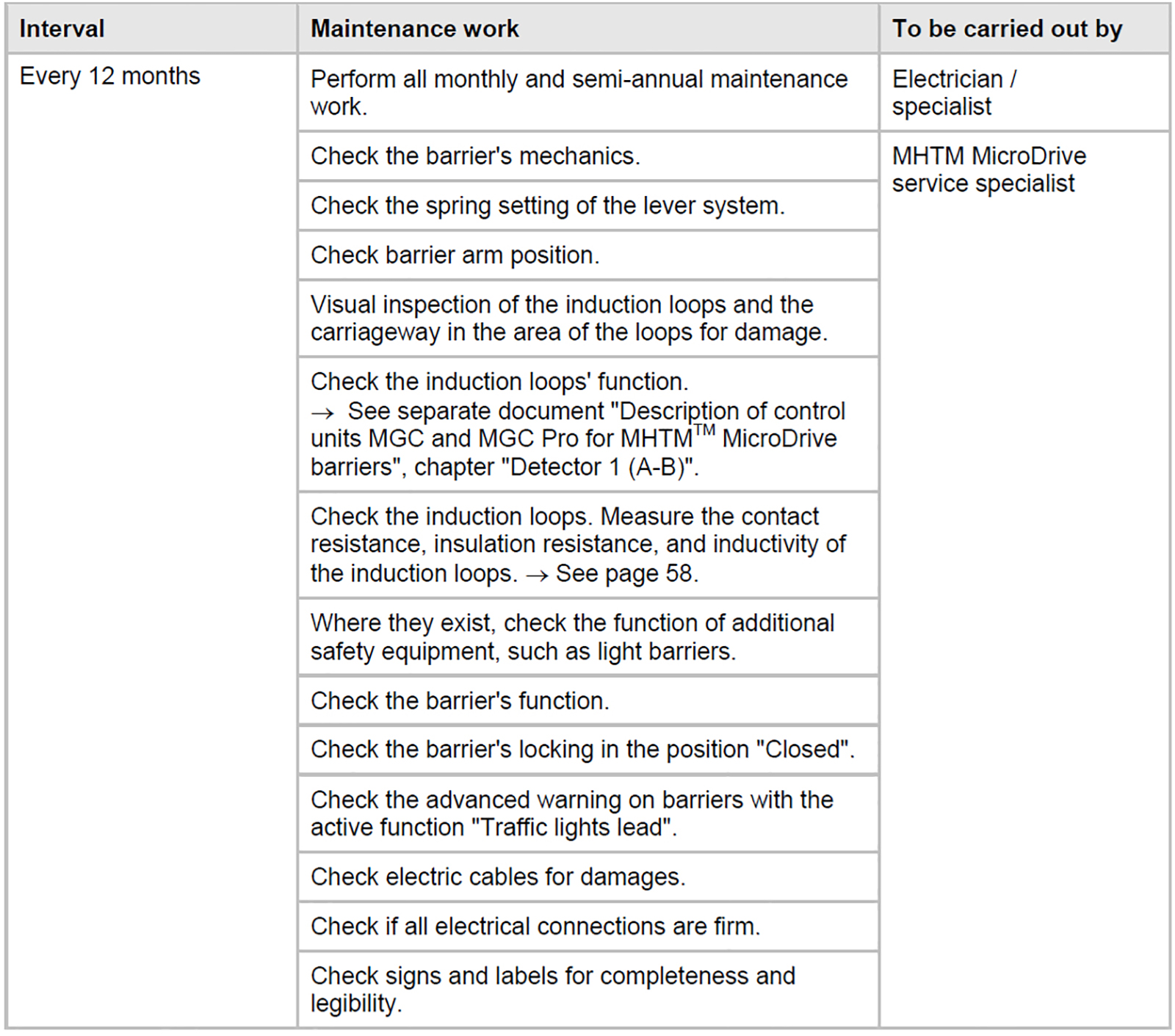 *Disclaimer: We are not responsible for barrier malfunction or failure, regardless if preventative maintenance is followed or not. Contact the barrier manufacturer for more infomation.